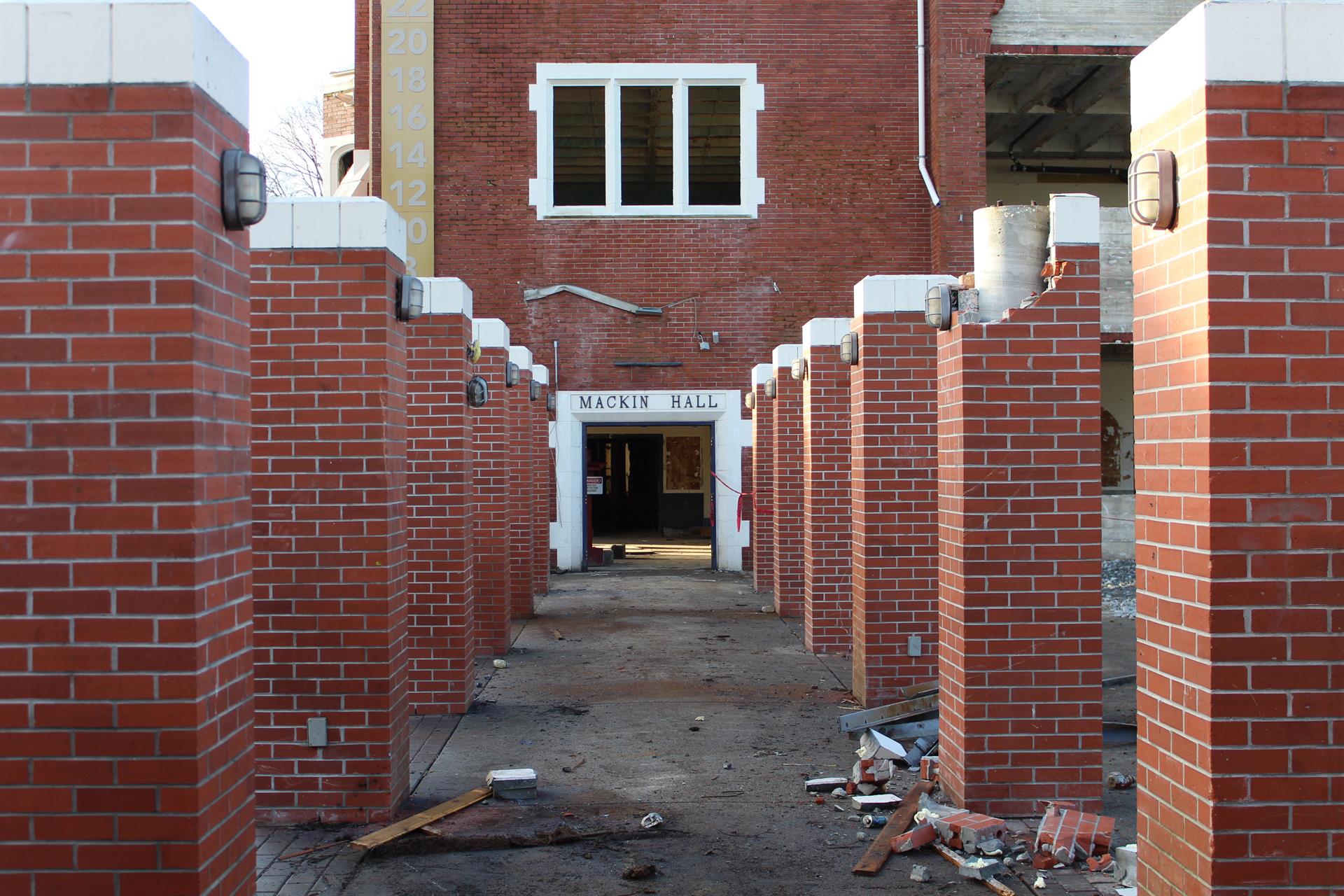 Construction work on the second and final phase of our campus redevelopment continues in full swing.  The structural steel frame that will hold up the iconic heritage wall of Lannon Hall is now in place; Nichol Hall is gone; and the remaining shells of Lannon, McCormack, and Mackin Halls will come down over the next two to three weeks. The exciting part follows, as the concrete frame of our new building rises out of the ground. We eagerly await the completion of this project, just twenty months from now. 
OUR NEXT CENTURY HITS 28 MILLION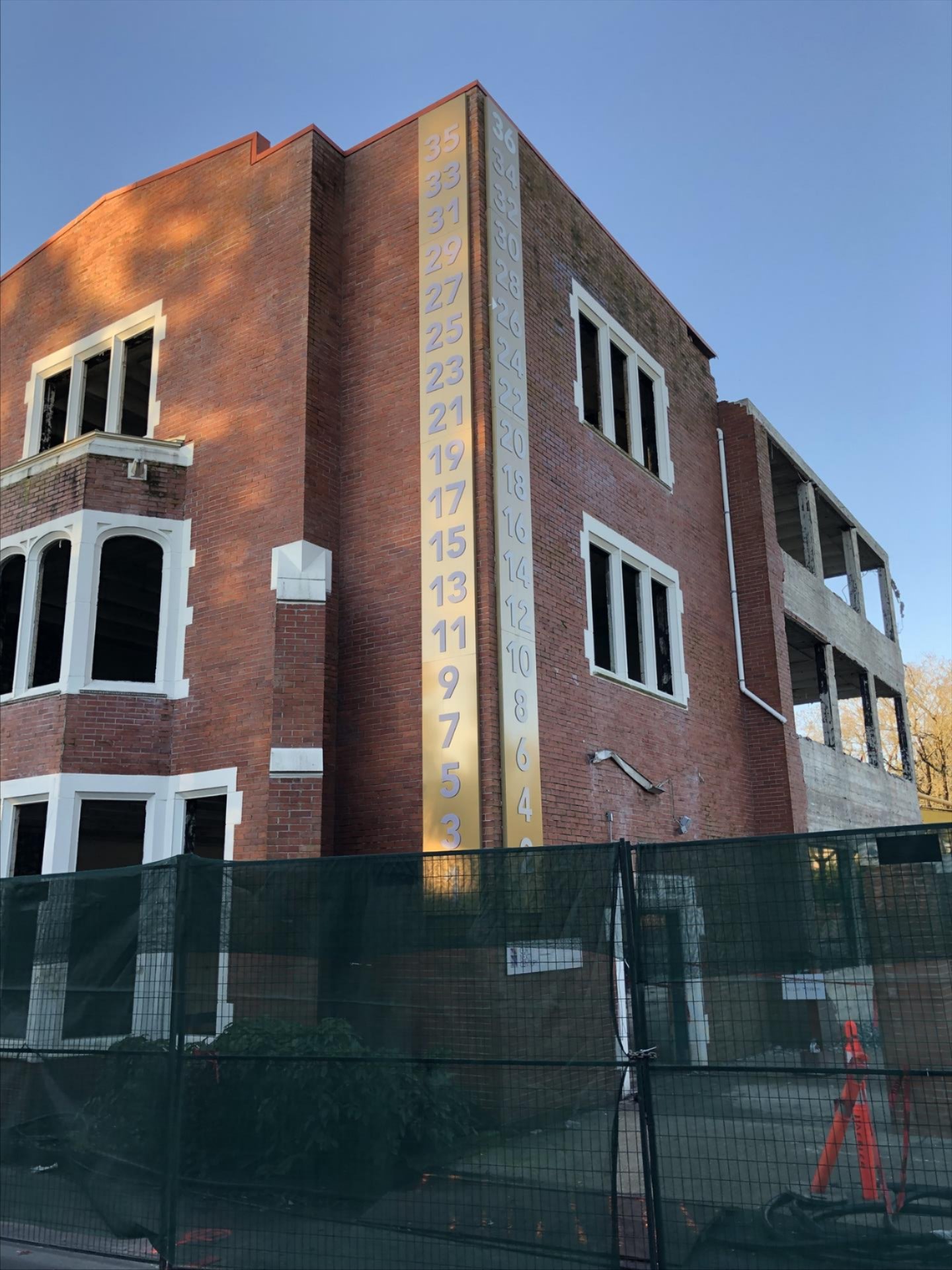 We continue to be grateful to our families, alumni, and friends for their commitment and financial support. November and December 2018 were strong months for the Our Next Century Campaign largely because of Finnegan Ball and end of year giving. Through the generosity of our donors, we have raised $2.32 Million from July to December 2018, bringing the grand total for Our Next Century to $28.5 Million!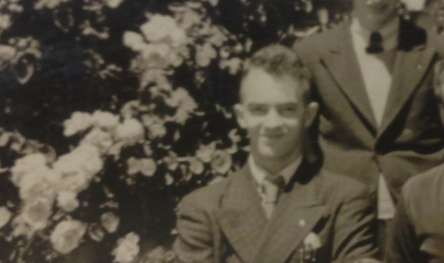 My father, E.M. Donald (Don) Cleveland, a proud VC graduate of the Class of 1937, was an introspective man with unshakable faith. Dad was raised in a deep-rooted Catholic family and his parents were founding members of Sts Peter and Paul Parish.
My father told wonderful stories of his time at Vancouver College and had fond memories of his peers and the Christian Brothers.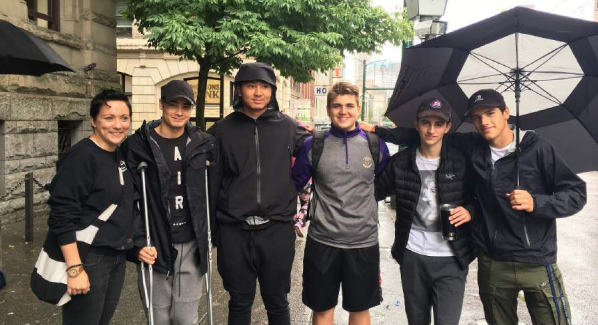 At Vancouver College, we pride ourselves in building Men for our Times - men with compassion, integrity, knowledge, and faith. Your generous donations provide our students with a "whole" education to help them reach their full potential. Students, like Tyler Berretta (VC'20) who volunteers with Bumpin' Bakery, a non-profit founded in 2013 by Vancouver College students, have the opportunity to serve those marginalized by injustice and poverty including residents of Vancouver's Downtown Eastside.   

Copyright © 2017 Vancouver College, All rights reserved.
You are receiving this email as you are a parent/guardian of a student, faculty/staff at Vancouver College, or have opted in on our website to receive the newsletter.
Our mailing address is:
Vancouver College
5400 Cartier Street, Vancouver, BC, Canada
Vancouver, BC V6M3A5
Canada