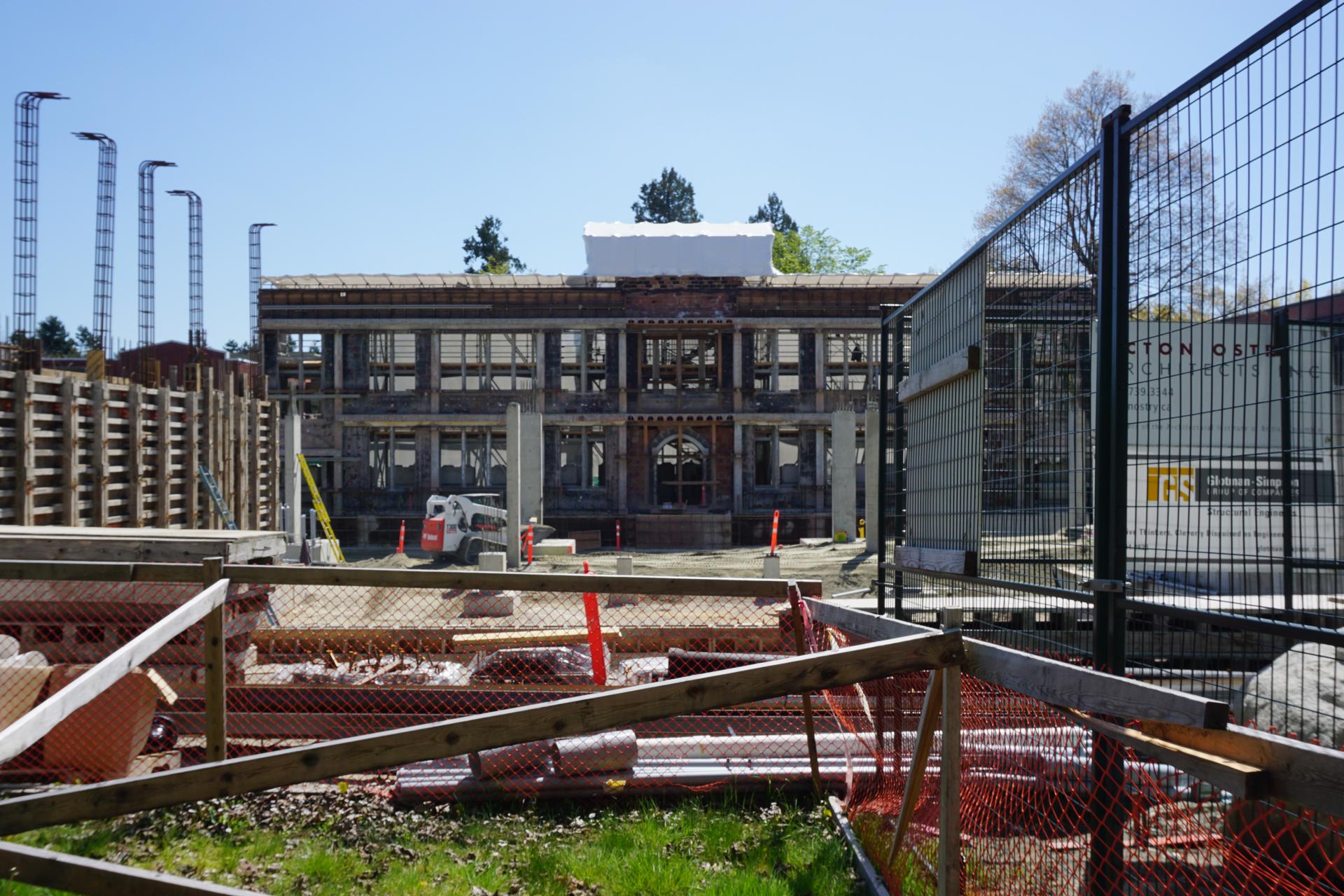 The Vancouver College Campus Redevelopment Project is moving rapidly through its second phase.  Walls are coming up, plumbing and wiring are being installed underground, the concrete slab for the main floor will be poured soon and, under the grey tarp, the heritage wall is being reconditioned.  All will be finished in fifteen months.
OUR NEXT CENTURY HITS 32 MILLION!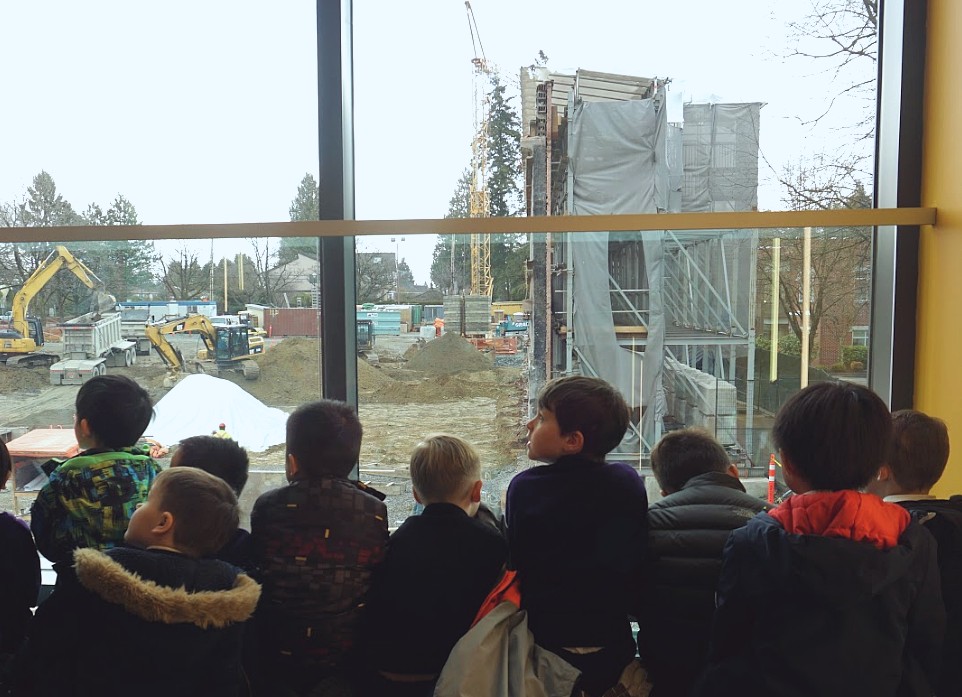 We continue to be grateful for the unwavering support of our community of parents, grandparents, alumni, faculty, and friends.  We humbly share that we have now raised over $32 Million for Our Next Century. Donations from our supporters have enabled us to complete Manrell Hall on time and on budget without having to exercise any financing options, as well as commence the construction of the second building, our Elementary School, Brothers Residence, and Chapel.
Click here for more from Ronith Cogswell - Director of Advancement.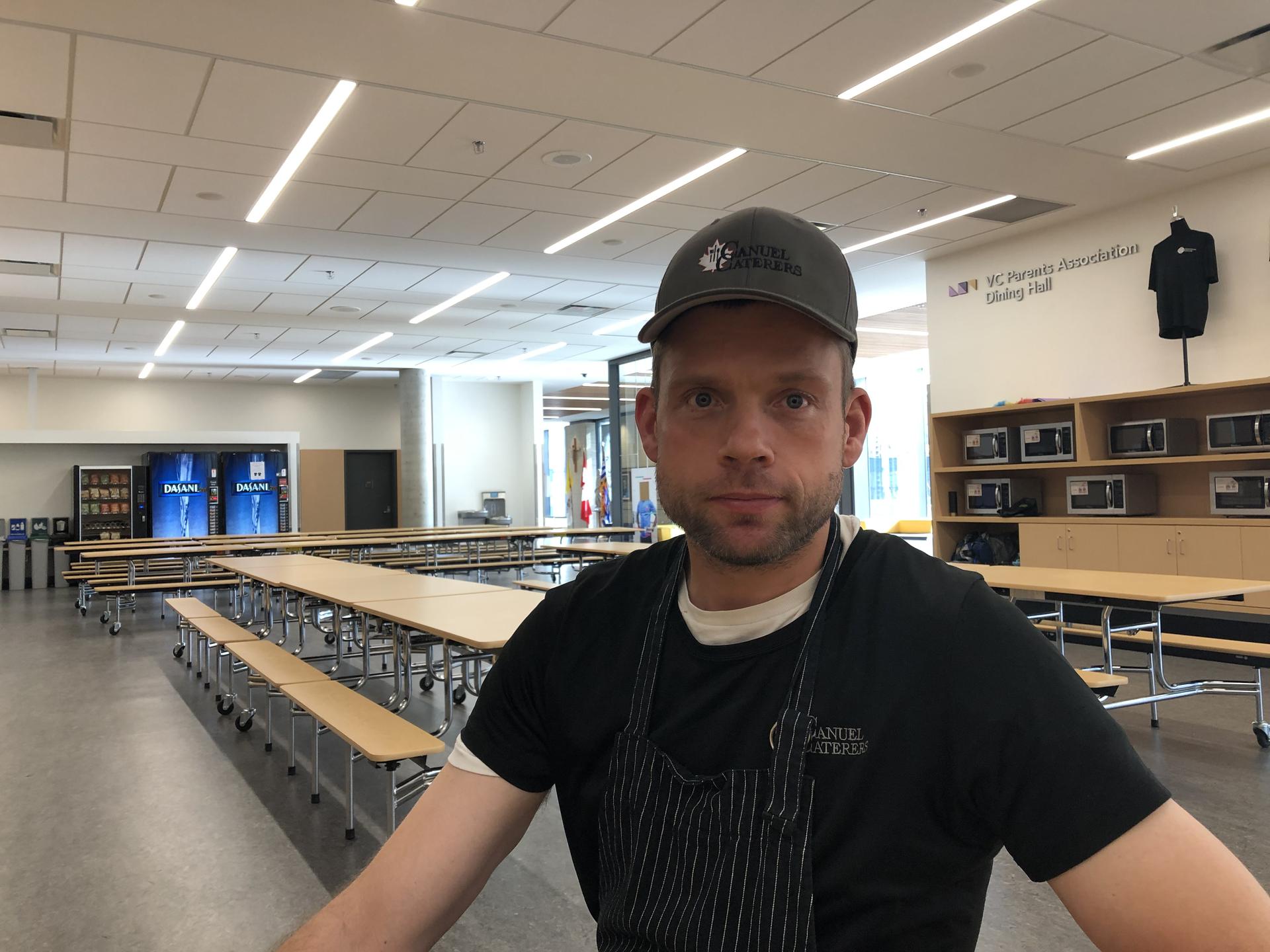 "I just wanted to do it in my heart."
Chris Buckland is a special member of the Vancouver College Community. Working with Canuel Catering in Vancouver College's Dining Hall since 2010, you'll often find Chris helping with catering events, making sure cafeteria equipment is kept running and clean, and politely holding doors open for Vancouver College students, staff, and visitors.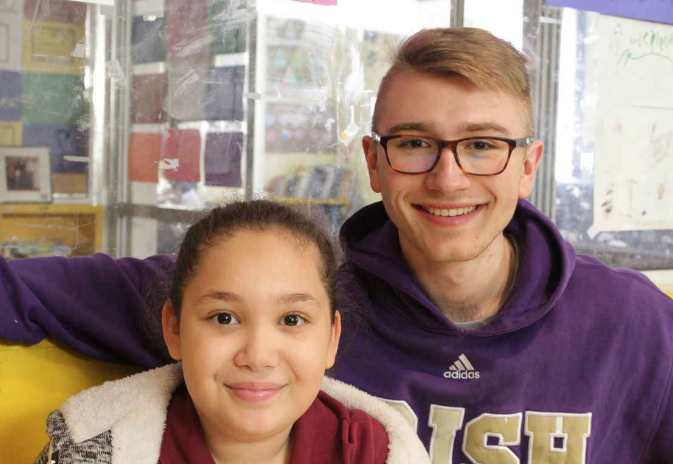 Donors' gifts allow Vancouver College to provide our students with service opportunities to grow and nurture their spiritual journey towards being "better men." 
Students, like Sean Ryan (VC'19) and a group of 21 others, expressed their gratitude for the community's support that allowed them to volunteer in the Bronx, one of the poorest communities in the United States, over spring break. 
 
Sean's article about his experience during this Faith in Action Trip was recently published in the BC Catholic, and can be found below. 
Copyright © 2017 Vancouver College, All rights reserved.
You are receiving this email as you are a parent/guardian of a student, faculty/staff at Vancouver College, or have opted in on our website to receive the newsletter.
Our mailing address is:
Vancouver College
5400 Cartier Street, Vancouver, BC, Canada
Vancouver, BC V6M3A5
Canada